Following Tuesday's media event, we now know all about Apple's latest Apple Watch models and it upcoming Fitness+ service. The personalized workout service is going to cost $9.99 per month, or form part of the Apple One services bundle, but you can already snag an awesome deal on it at Best Buy. When you purchase an Apple Watch there, you'll get six months of Fitness+ thrown in at no extra cost.
Witness the fitness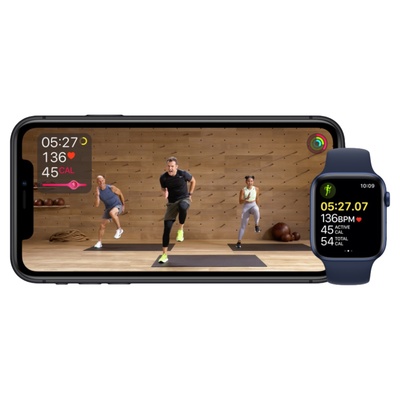 Apple Fitness+
Whether you're ordering the all-new Apple Watch SE or Apple Watch Series 6, or snagging a saving on a previous-gen model, you'll score six months of Apple's new Fitness+ service worth $60 for free.
Six Months Free
The deal is available whether you plan to pick up a newly-announced Apple Watch Series 6, affordable Apple Watch SE, or whether you plan to use the opportunity to snap up an older Series 3 or Series 5.
Apple Fitness+ is a subscription service that allows you to access a library of video-led workouts that uses real-time-data from your Apple Watch.
You'll be able to select what workout you want to do, and the video will display on either your iPhone, iPad, or Apple TV. While you are following along with the workout, your Apple Watch data will be displayed directly on the screen so you can see your workout metrics without having to look at your watch.
The six-month trial available through Best Buy is double what Apple offers when you buy an Apple Watch via its own store, and is five months longer than the standard trial for the service alone (without a Watch purchase).
The new Apple Watch models start shipping tomorrow, though Fitness+ is slated to launch later this year. Best Buy states that, once the service is available, you can expect to receive an email with a code to redeem for your free six months of Apple Fitness+. When the New Year rolls around, you'll be pleased you got this freebie.
We may earn a commission for purchases using our links. Learn more.