Time to get yourself setup with a virtual private network. FastestVPN's Black Friday special is still going on strong for at least a few more hours, which means you can save up to 95% on the lifetime subscription or 93% off a multi-year plan! With this deal, you can get FastestVPN's lifetime plan for just $16.60 total when you use code special2020. That's a huge discount since the lifetime subscription would normally cost $600. The Black Friday exclusive brings the price down to $20 with some extra discount using the code. This whole thing ends tonight, though, so move quickly.
If you don't need it for life for whatever reason, you can also save big on the multi-year plans. Get 5 years for $40 total or a 3-year plan for as little as $25 total. The 5-year plan normally costs $600 total, but this deal would only cost you as little as $0.66 a month. The 3-year plan normally goes for $400, but you'd only be paying $0.70 a month with today's deal. Both options are decent if you just want to try it out for a while and see how it works for you.
One more day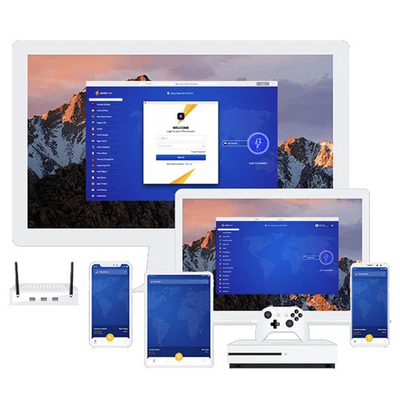 FastestVPN virtual private network
Bring the 5-year plan down to $40 total, $0.66 a month, from $600. The 3-year plan drops to $25 total, $0.70 a month, from $400. Get P2P optimized servers, free NAT firewall and malware protection, free adblocker, encryption, and more.
Up to 93% off
So, what's the point? What do you need a VPN for? Well, think of a VPN as creating a chokepoint on the internet between you and the open, wide world of everything the internet has to offer. It's a protective barrier loaded with features that can help you browse what you want to browse and do so safely and privately. FastestVPN comes with features like an ad blocker to help keep your eyes from getting spammed by junk you don't need and malware protection that keeps your computer safe from malicious programs that could hurt it.
FastestVPN can actually work on more than 20 different devices, too, so it's not just about protecting your computer. Use it with your Roku streaming device, your Xbox, your laptop, your desktop, your smartphone, and more. You can connect up to 10 devices at once and secure your IP on all of them.
Many of FastestVPN's features happen automatically. For example, it has an Internet Kill Switch that will automatically disconnect you from the internet if you lose access to the server, protecting your identity. It can also help you find the best server to connect to with the push of a button. Get Wi-Fi security even if you're connecting to public Wi-Fi, set up a NAT firewall to block incoming traffic you don't want, and encrypt your data with AES 256-bit encryption.
These are just a few of the available features you get with FastestVPN, and you can get it all for its lowest price ever. Act fast, though, because this deal is gone in less than a day.
We may earn a commission for purchases using our links. Learn more.