The Philips Sonicare Protective Clean 4100 rechargeable electric toothbrush is down to $34.99 with code FAB5 at Target. This toothbrush normally sells for around $50. It's on sale for $40 at most retailers including other places like Best Buy and Walmart, but Target is the only one offering an extra $5 off through a coupon code. That price brings it just below the shipping threshold, though, so you'll want to pick it up in store to avoid that shipping fee.
Pearly whites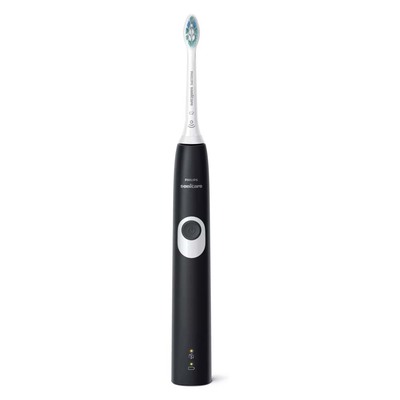 Philips Sonicare Protective Clean 4100 rechargeable electric toothbrush
Remove up to seven times more plaque than a regular toothbrush. Use the pressure sensor to protect teeth and gums from brushing too hard. It's smart enough to let you know when to change your brush head, too. Has 2-year warranty.
$34.99 $50.00 $15 off
The Philips Sonicare 4100 claims to remove up to seven times more plaque than a manual toothbrush. That's enough that you should really be able to feel the clean from this toothbrush the first few times you use it. It also has a lot of extra features built in to really help you brush your teeth the best way possible, the sort of help a manual toothbrush can't provide.
For example, the Sonicare has pressure sensors. These sensors help protect your teeth and gums by keeping you from brushing too hard while still ensuring you get a thorough clean. You can also use BrushSync alerts to get notified when it's time to change your brushing head, which is something you should do regularly even when using a manual toothbrush.
Give every area of your mouth the time it deserves. The electric toothbrush's Quadpacer helps encourage you to brush each quadrant of your mouth and lets you know when it's time to move to the next one. You can also use the Smartimer to make sure you're brushing for the full two minutes that dentists recommend.
The rechargeable lithium ion battery lasts for up to two weeks at a time so you can take it with you on vacation or when traveling for work. The toothbrush is covered by a two-year warranty.
We may earn a commission for purchases using our links. Learn more.