Amazon's daily deals include the iLife V3s Pro slim automatic self-recharging robot vacuum cleaner, and it's on sale for $118.99. The iLife V3s Pro usually sells for around $160. Today's deal matches the lowest the V3s Pro ever goes. It has only reached that price twice since last year, though, so you may have missed the previous deals. This is your chance to grab it then, but the price expires at the end of the day.
Today only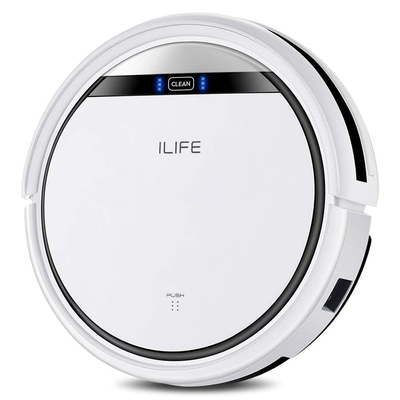 iLife V3s Pro slim automatic self-recharging robot vacuum cleaner
Can clean pet hair without tangling and focuses on hair, dirt, and debris on hard floors. Low profile so it can go under beds and furniture. Works best on hard wood, tile, laminate, and stone. Can be programmed. Will recharge its own battery.
$118.99 $160.00 $41 off
Some robot vacuums do a whole bunch of things but don't do any of them well. The iLife V3s Pro sacrifices a couple of jack-of-all-trade functions to focus really hard on a couple of essential features. Namely, this robot vacuum is ideal for hard floors and homes with pets. Focus on hardwood, tile, laminate, or stone with this robot vacuum cleaner and you'll get a great clean every time. It is also built with a tangle-free pet hair care technology so it can follow your pets around and continue functioning compared to other robot vacuums that might get shut down by long hairs. Of course, it will also clean up dirt and debris.
The V3s Pro can also be programmed. Set it to clean exactly when you want it to, ideally when there's not a lot of interference in the area from foot traffic. The robot runs for 90 to 100 minutes, and it's smart enough to recognize that when it is low on power it should return to its charging dock to juice back up. At least that way you won't find it with no battery power stuck somewhere in the middle of the room.
You can operate this robot vacuum super easily, too, thanks to the remote control and the one-touch auto clean button. Easily clean the dustbin and trhe filter after each use for some simple maintenance. The V3s Pro is covered by a one-year warranty from iLife.
We may earn a commission for purchases using our links. Learn more.