Despite the fact that we're deep into spring and headed into summer, it has been pretty hard to enjoy the great outdoors this year. Everything is shut down and everyone's in quarantine. Well, if there's one great way to enjoy the season, it's with grilling. That's an activity you can do outside that doesn't require you to go very far. You can still practice social distancing while enjoying some tasty cheeseburgers!
The Char-Broil performance TRU-InfraRed 2-burner grill is down to $229.99 at Best Buy. This sale is part of Best Buy's deals of the day and is set to expire at the end of the day. The grill regularly sells for around $280, so you're saving $50 today. The same grill is even going for as much as $300 at Walmart.
Hamburgers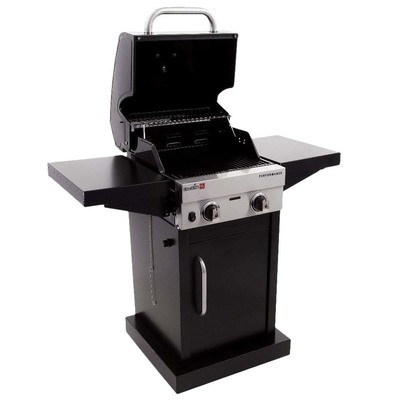 Char-Broil performance TRU-InfraRed 2-burner grill black
Uses Tru-InfraRed to cook your food evenly and with fewer flare ups. Grease tray captures drips, and custom-fit liner pans can be used for gravy and other sauces. Each burner has electronic igniter. Rust resistant and easy to clean. Locks in place.
$229.99 $280.00 $50 off
The grill uses a Tru-InfraRed cooking system, which cooks your food evenly. You get less flare ups and juicier food every time. It comes with a grease tray to capture any drips and make the whole thing easier to clean up, but you can also add custom-fit liner pans to capture larger drips like from gravy or sauce.
Each burner on the grill has an electronic igniter so you can light them all with the push of a button. No fuss trying to get this grill to work and no matches needed either. The warming rack has a feature that makes it swing back when you open the grill lid. This lets you easily reach your food on the cooking grates. The grill's lid includes a temperature gauge so you can keep track of pre-heating status and monitor the inside of your grill without interupting it. The grates are also coated with porcelain so they are rust resistant and easy to clean.
The stainless steel burners have top ports that can be adjusted to deliver high heat or low temperatures, and the grill has locking casters so you can move it when you need to and then fix it in place. Char-Broil covers it with a five-year warranty.
We may earn a commission for purchases using our links. Learn more.