The Logitech Precision Pro wireless mouse is down to $19.99 through Costco's online shop. That price takes $20 off what it regularly goes for at Costco and elsewhere including retailers like Walmart, where it's currectly more than $40 through a third party. Today's price is about as low as we've ever seen it go, and you'd have to go back to last year to find it anywhere near this price. You can still get the mouse even if you're not a Costco member, but Costco usually charges an extra price to non-members of about 5% or so.
Be Precise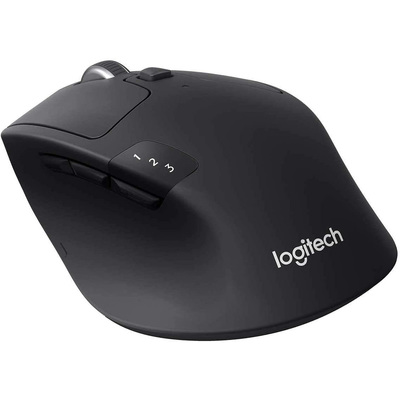 Logitech Precision Pro wireless mouse
This mouse can switch easily between three different computers. The shape is designed to fit your hand and the keys are durable up to 10 million clicks. Works with Windows and Mac. Connects with a Unifying receiver or Bluetooth.
$19.99 $40.00 $20 off
The Precision Pro is a great mouse built for endurance and versailtity. Logitech has designed it specifically for people who need to access multiple systems at once. You can see the three buttons on the top of the mouse. Those use Logitech's Easy-Switch technology so you can bounce back and forth between up to three different computers.
The mouse also has a hyper-fast scroll wheel so you can get where you want on the page as fast as possible. You can also switch to click-to-click scrolling for precision. Endurance-wise, it is built to withstand up to 10 million clicks. That means you'll be using this mouse for a long, long time before you ever notice any little wear and tear.
Despite being completely wireless, it has an insane battery life. As in, the battery will last up to two years with regular use. Plus it can connect wirelessly via Bluetooth to any Bluetooth-enabled device or through the included Unifying USB receiver. That means the mouse is compatible with a number of systems including both Windows and Mac.
You can download the Logitech Options software, which is free, if you need more customization. It requires two AA batteries to operate, but it comes with what you need to get it going right out of the box.
We may earn a commission for purchases using our links. Learn more.