Upgrade your home audio system with a pair of Klipsch R-41M bookshelf speakers on sale for $89.99 at Costco. You will need to be a Costco member to see the savings, but the deal includes free shipping, too. This is a $50 discount versus what the speakers go for at Costco, and they actually go for much more at other retailers like Best Buy where they are up to $172. You'll find that $172 price or more in many places, so getting these for $90 is a crazy low price.
Low price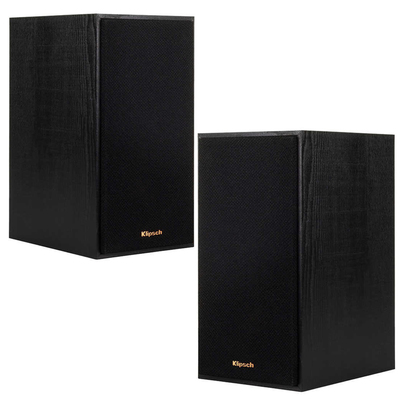 Klipsch R-41M pair of bookshelf speakers
These are passive speakers, which just means they are better when connected to an amp as part of a larger sound system. They have 200W peak power handling and an MDF cabinet with textured wood grain vinyl. Has secure gold-plated connectivity.
$89.99 $140.00 $50 off
These speakers are an elegantly designed solution for your home audio. They are super compact so they can fit in with most Reference speaker systems, even if you don't have a lot of space to work with in the first place. They have a sleek appearance with low profile magnetic grilles. The MDF cabinet uses a scratch-resistant, textured wood grain vinyl that is both highly durable and visually pleasing. Integrate the speakers into your decor with no problem. The reinforced construction helps reduce vibrations or less audio coloration.
They feature one-inch aluminum LTS tweeters, bass reflex via the rear-firing ports, and a 90-degree by 90-degree Tractrix horn technology that delivers the power and detail of a live music performance in the cleanest way possible. The tweeters use Linear Travel Suspension, a Klipsch exclusive design, and Kapton suspension, which is a light and rigid material that's highly efficient.
Klipsch offers a two-year warranty on the parts and a five-year warranty on the labor.
We may earn a commission for purchases using our links. Learn more.