It's not just tech products that are seeing some sweet Labor Day sales this year with a bunch of home products also dropping in price ahead of the holiday. One such sale worth jumping on (if not literally) is the current promotion on mattresses and more at Purple.
Since you spend a third of your life sleeping, investing in a comfortable mattress and quality sheets feels like a no-brainer. Right now it is a whole lot more affordable to do just that with as much as $350 off Mattress + Sleep bundles. If you want just a mattress, the Purple Mattress, Purple Hybrid, and Purple Hybrid Premier mattresses are up to $150 off separately.
Bedtime upgrade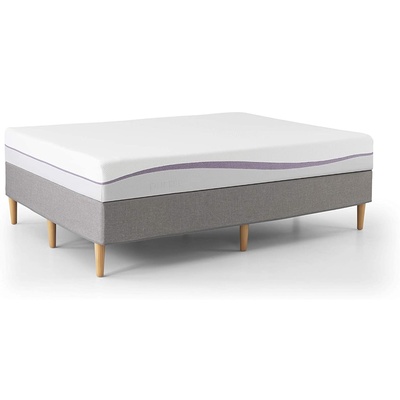 Purple Mattresses Labor Day Sale
Take as much as $150 off one of Purple's innovative mattresses and save up to $200 more when you bundle in pillows, sheets, and mattress protectors. These special Labor Day deals will expire soon, so don't miss out.
Up to $350 off
You've probably heard great things about Purple mattresses already, and it seems like the product's engineering goes above and beyond what went into regular mattresses. They all make use of the proprietary Purple Grid layer that helps to eliminate pressure points while allowing airflow for a comfortable, cool sleep. The Hybrid models also add a base layer of individually wrapped responsive-support coils for added comfort and durability.
The mattress you choose will be shipped rolled up tightly to make it easy to get it into place in the room it's going to live in. Once in place on the bed, you can cut the packaging open and allow it to expand to full firmness. Purple provides a free 100 night trial with these mattresses. If you decide it's not the bed for you within that timeframe, simply contact Purple and arrange for them to come pick it up.
Purple also sells a bunch of related products like sheets, pillows, and mattress protectors. When purchasing your discounted mattress you can choose to bundle in other products for further savings. The best deal is on the Premium Sleep Bundle which saves you $200 and comes with 2 Harmony pillows, sheets, and a mattress protector.
We may earn a commission for purchases using our links. Learn more.