If you've upgraded to an iPhone 12 series phone and haven't yet loaded up on MagSafe accessories, these deals from ESR will make it a lot cheaper to do so.
Accessory maker ESR was among the first to come out with its own MagSafe-compatible devices and right now you can save an extra 40% on a couple of them at Amazon with coupon code ESR40HYY, dropping prices as low as $11.
Auto-aligning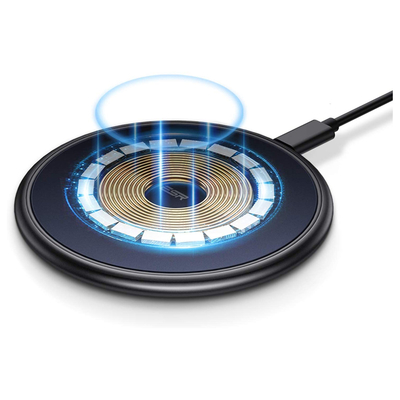 ESR HaloLock Wireless Charger for MagSafe
ESR's new wireless charger for iPhone automatically aligns for a perfect charge every time. That's thanks to built-in magnets and Apple's MagSafe technology in the latest iPhone 12 series. Use the below code to save on it.
$10.79 $24.99 $14 off
First up is ESR's HaloLock wireless charger which serves as an affordable alternative to Apple's own MagSafe charger. It's already discounted down from $25 to $18 and coupon code ESR40HYY drops it even lower than ever before at just $10.79. That's 57% off all told.
It makes the most of the magnets in Apple's latest phones in order to provide the same convenient auto-alignment of Apple's first-party option at around a quarter of the price. It doesn't charge at the same 15W rate as Apple's version and is instead limited to 7.5W fast charging or standard 5W speeds. You'll need to pick up a Quick Charge 2.0 wall plug to enjoy the faster 7.5W charging.
Power up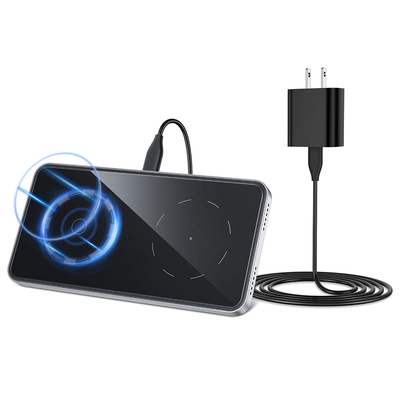 ESR HaloLock 2-in-1 Wireless Charger for MagSafe
ESR's 2-in-1 charging station has one magnetic charging spot for your MagSafe-compatible iPhone and another regular Qi charger for any other wireless charging device. Use the below code to save 40% on it.
$14.99 $24.99 $10 off
If you've got other devices to power up on your desk or nightstand, you could instead opt for the 2-in-1 version of ESR's HaloLock wireless charger. This dual charger option offers one MagSafe-compatible charger with those built-in magnets for aligning your phone plus a second Qi charger for any other device that supports wireless charging.
Again, this charger isn't as fast as Apple's own MagSafe charger and is instead capped at 7.5W for Apple devices like other wireless chargers, though it does come with a charging brick which is more than can be said for Apple's offering. It falls to just $14.99 when you use code ESR40HYY which is a 40% saving.