After what feels like a decade or more of planning, filming, and delays, the Artemis Fowl movie some fans never thought they'd see come to fruition is almost here. While we still won't have the pleasure of seeing the iconic titular character on the big screen due to movie theater closings, Disney is treating everyone to the new release right at home by streaming it on Disney+ beginning June 12. If you're not caught up on all of the criminal kid mastermind's stories just yet, Amazon has a special deal available that new fans won't want to miss.
Right now, Artemis Fowl books are on sale for $0.99 each, saving you $8 off their usual cost. That includes the entire series, meaning you could add them all to your collection for only $7.92! These Kindle eBooks are great because they can be read just about anywhere and on a ton of different devices. You don't need a Kindle to start reading, either.
Read It All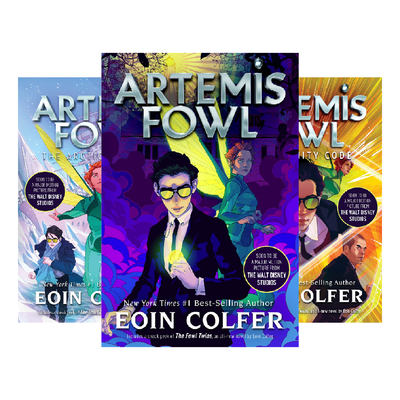 Artemis Fowl eBook sale
Prepare for the June 12 release of the Artemis Fowl movie on Disney+ with this eBook sale at Amazon! Each book in the Artemis Fowl series is now down to just $0.99 as Kindle eBooks that you can read on your phone, computer, or Kindle.
$0.99 $8.99 $8 off
It's rare to see a complete book series priced this low, even if they are digital editions. The entire Artemis Fowl series is on sale, from the first novel to The Last Guardian, so you can just buy a couple for fun summer reads or collect the entire set so you're fully in-the-know once the movie premieres.
Kindle eBooks can be read on a myriad of devices using the free Kindle app, though Kindle eReaders can make reading eBooks so much more enjoyable. The newest Kindle can even play audiobooks from Audible making it an essential purchase for avid readers.
The very first Artemis Fowl eBook can be read for free if you're subscribed to Amazon Prime. If you've never been a member before, you can start a free 30-day trial right now to read the first novel and you'll even score access to Prime perks like free shipping and the Prime Video streaming service in the process.
We may earn a commission for purchases using our links. Learn more.