The HP Reverb G2 virtual reality headset is our favorite Windows Mixed Reality headset out there right now. You can save $100 on the Reverb G2 through HP's website where it's discounted to just $499. Heck, that's $150 better than Amazon's price. The 2nd-gen headset has only been around since early December, and this is one of the best prices we've ever seen.
It won't stay at this price forever. This is one of HP's Weekly Deals and it will revert sooner rather than later. Be ready for even more ways to save this month as June marches on and Amazon's Prime Day approaches. The savings are only going to get better and better.
Something New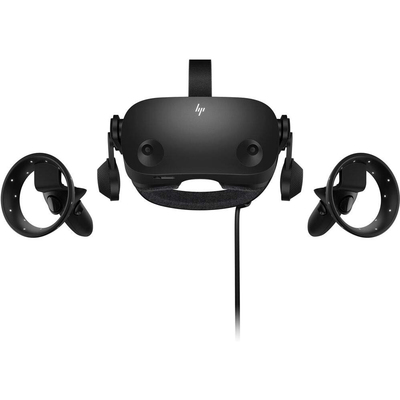 HP Reverb G2 virtual reality headset
HP worked with Valve to product lenses and speakers that greatly improve on the first generation. Get full spatial audio and LCD panels with 2160 x 2160 pixel resolution. Flexible material provides a custom fit for everyone.
$499.00 $599.00 $100 off
We reviewed the HP Reverb G2 and gave it 4 out of 5 stars with a Recommended badge. Cale Hunt said the Reverb G2 "lacks the high-end controllers some other VR systems offer, but it does bring an astonishing visual fidelity that makes it much easier to forget you're wearing a display strapped to your face." He even added that compared to other headsets it "does deliver the best visual experience."
That's because the VR headset has lenses that have a combined pixel resolution of 4320 x 2160. The LCD displays even have an RGB stripe to help with the "screen door" effect. HP worked with Valve to develop these lenses, and the end result is an amazing experience for the user. It also has an audio system that has been upgraded over the original to add to the immersion no matter what you're using the headset for.
HP worked with Valve in a lot of ways on this headset. For example, even though the Reverb G2 is a Windows Mixed Reality headset it also integrates with SteamVR quite easily. That means you have access to a huge amount of software to go with your new hardware.
A headset like this does require a beefy PC to get it to work. Be sure to stay on top of PC part deals this Prime Day in case you need to upgrade or just want to build a new computer from scratch.
We may earn a commission for purchases using our links. Learn more.