The LifeStraw Personal Water Filter is down to $11.99 on Amazon as one of its daily deals. The LifeStraw normally sells for around $17 or more and hasn't dropped anywhere near this low in over six months. You only have until the end of the day or until sold out to make the most of this low price.
The great outdoors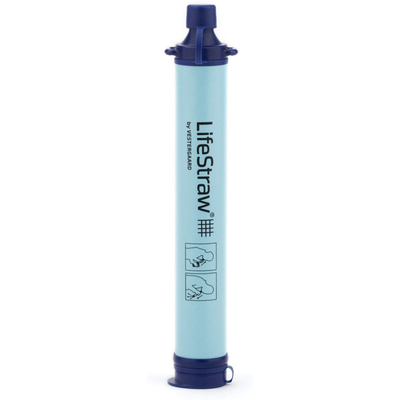 LifeStraw Personal Water Filter
Spending a few days in the wilderness? Need to complete an emergency kit? The LifeStraw can filter up to 1,000 liters of contaminated water. It removes 99.99% of waterborne bacteria and parasites. Plus, it's very lightweight and easy to carry.
$12.97 $19.95 $7 off
The LifeStraw should be a part of any disaster kit, bugout bag, or supply kit. If you're going camping, spending a lot of time outdoors, or just casually prepping for the apocalypse, you need one of these. Lucky for you, it doesn't require a lot of prep work and doesn't take up a lot of space. At just two ounces, you can just add it to your bag and use it when you need it.
The award-winning design uses no moving parts and isn't dependant on anything like batteries to work properly. You just stick in the source and get to work. The LifeStraw will filter up to 1,000 liters of contaminated water, and it doesn't use iodine, chlorine, or other chemicals to do it. Remove 99.9% of waterborne bacteria and parasites and filter to 0.2 microns. It surpasses even the EPA's filter standards.
The filter comes in a sealed bag so it's easy to store right away. Customers give it 4.7 stars out of 5 based on almost 20,000 reviews.
We may earn a commission for purchases using our links. Learn more.