Got a pesky engine light that just won't go away? Not really willing to pay $200 for some random mechanic to tell you it's a $20 problem? You need an OBD-II sensor. Best Buy has the FIXD Vehicle Diagnostic Device on sale for $39.99. This deal is part of Best Buy's deals of the day, and the sensor is $20 off what it goes for at other sites like Amazon. The price is a temporary one, but the FIXD sensor hasn't dropped this low in more than a year.
Vroom goes the car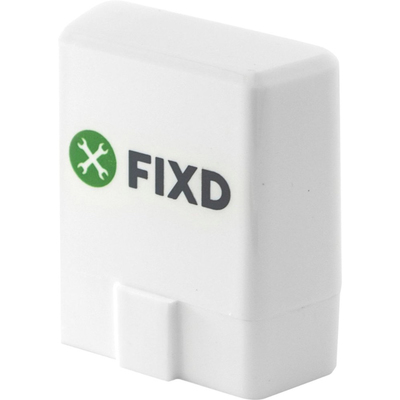 FIXD vehicle diagnostic device OBD-II car reader
Works with most gas-powered vehicles. Connects to your smartphone app and can tell you what you need for maintenance. Plugs into your car's OBD-II port and uses Bluetooth. The app can monitor multiple car sensors and keep an eye on the car's health.
$39.99 $60.00 $20 off
If you've never used an OBD-II reader before, you might not even be aware of this, but every car made in the U.S. since 1996 is required to have the OBD-II specification. In fact, the standard requires it to be within two feet of your steering wheel. So it's super close to you every time you drive, even if you've never seen it because you've never looked for it.
The FIXD device plugs right into the port and can help you get a handle on your car's health. You'll be able to tell when your car needs a tune-up or even get an idea of why that check engine light is on. The sensor uses Bluetooth so it can connect to your phone whether you use iOS or Android. The smartphone app will help diagnose whatever the sensor is telling you and give it to you in information you can understand and digest.
The app can handle the readings from multiple sensors, too, so you can buy one for every car. Keep tabs on what your kids are driving, buy one for your parents who might not be very good with cars, or just make sure both you and your SO have a healthy vehicle to get to work. The car reader is backed up by a one-year warranty.
We may earn a commission for purchases using our links. Learn more.