Grab the Logitech G604 Lightspeed wireless gaming mouse while it's on sale for $69.99. This is about $25 off the mouse's street price. This is a relatively new mouse, too. It just released around September last year, and the first major discount we saw was in March. Since then it has hit $70 a couple of times but normally stays around $95 or more. If you haven't seen this discount yet, you'll want to grab it now.
Great low price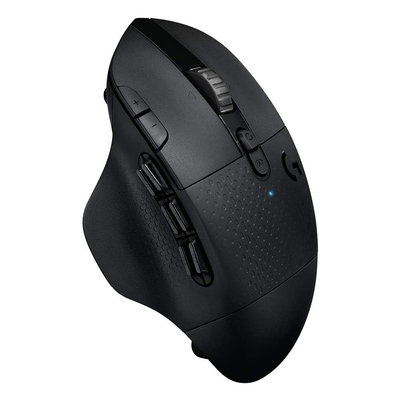 Logitech G604 Lightspeed wireless gaming mouse
Includes 6 thumb buttons among the 15 programmable controls. Toggle between Bluetooth and 1mms Lightspeed wireless tech. 16K Hero sensor provides accurate tracking. Up to 240 hours of battery life. 5 months in Bluetooth mode.
$69.99 $94.00 $24 off
The Logitech G604 is a wireless gaming mouse, and it can connect via Bluetooth or a wireless connection. Bluetooth is easier, for sure, and lets you pair quickly and easily with the device of your choice. However, if you want to do some serious gaming and need your mouse as accurate as possible you'll want to go with the wireless connection setting. It uses Logitech's LightSpeed technology for an ultra fast 1ms response. You won't even notice your mouse is wireless it'll feel so accurate.
The 16K Hero sensor also helps boost the tracking and precision. You can even adjust it based on the game you're playing or the work you're doing. The scroll wheel can switch between a hyper fast scroll and a ratchetted scroll for more precision. You can even use the G Hub software to program key bindings to the scroll wheel. Use that same software for all 15 of the G604's fully programmable buttons, including six thumb buttons.
Use one AA battery with the mouse and get up to 240 hours of battery life in LightSpeed mode or as long as 5.5 months in Bluetooth mode. That's plenty of time (240 hours is about a week and a half) so if you're preserving the battery when it's not in use you'll be able to use it for a long time before worrying about batteries. Still, you might want to stock up on a few so you don't get caught without any.
We may earn a commission for purchases using our links. Learn more.