The Wacom Bamboo Ink smart stylus is down to just $34.99 today at Best Buy. The sale is part of Best Buy's Deals of the Day, so it's a temporary price. The Wacom Bamboo Ink normally sells for around $50, and you can find it going for that price at B&H and other retailers.
Take Notes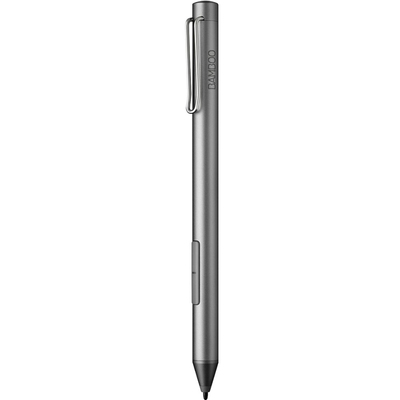 Wacom Bamboo Ink smart stylus for Winows Ink
Works with Windows Ink. Has a sensitive fine tip that supports up to 4,096 pressure levels for writing precision. Made with durable aluminum material and has a long-lasting battery life. Includes Wacom Active ES and Microsoft Pen protocol.
$34.99 $50.00 $15 off
Wacom makes some of the best interactive styluses out there, and the Bamboo Ink 2nd-generation is no exception. It's a great tool if you want to annotate, take notes, or do some creative work on your touchscreen. The sensitive fine tip supports up to 4,096 pressure levels. This allows for writing precision and accuracy.
The easy-to-hold cylindrical design, durable aluminum material that ensures the pen will continue to work for a long time, and the super long-lasting battery life mean you can use the pen with no distractions. You don't have to worry about whether or not it's going to work. You can also use a soft, medium, or firm nib depending on what you prefer.
All you have to do is tap the stylus to your screen to activate the Windows Ink workspace. It doesn't even require pairing like a Bluetooth device might. It works with the Wacom Active E5 protocol and the Microsoft Pen Protocol, and this stylus should work with any laptop that supports those protocols including models going as far back as the Surface 3, the Dell XPS 13, the Lenova Yoga 260, and more.
There are also two switches on the side of the pen that are programmable so you can link to your favorite shortcuts. Use the clip to attach the stylus to your tablet's cover. Wacom covers it with a one-year warranty.
Read more about our opinion on the Wacom Bamboo Ink and how it stacks up to other stylus like the Surface Pen.
We may earn a commission for purchases using our links. Learn more.