Becoming a member at a warehouse club like Sam's Club is always a surefire way to save some money on your groceries and daily essentials. Buying in bulk also means you don't need to go to the store nearly as often, which is honestly pretty important in 2020 as well. Luckily, if you're not already a member, Sam's Club has a fantastic deal available right now that makes becoming a member essentially free!
There are a few different membership tiers at Sam's Club to choose from, though the most affordable tier should be best for most customers. It's just $45 to join, though if you become a member before January 3, Sam's Club will also throw in a $45 Sam's Club gift card for free! You'll just need to visit the membership desk in-store and ask for your gift card; you may need to give the coupon code 980299084 to the associate on duty.
MORE WAYS TO SAVE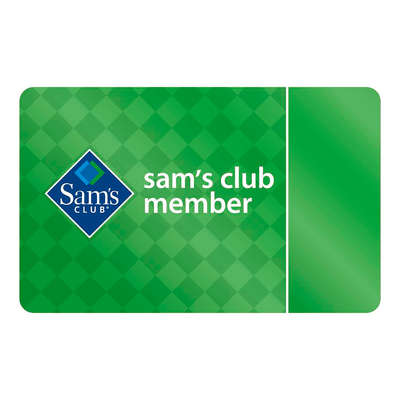 Sam's Club Membership with free $45 Sam's Club Gift Card
Sam's Club is offering a free $45 Sam's Club gift card to everyone who becomes a member before January 3! Considering a membership costs $45 yearly, you'll essentially become a member for free!
$45.00 $90.00 $45 off
Sam's Club can truly be your one-stop shopping destination most of the time. Not only is it packed with groceries and household essentials, but you can also buy electronics, fashion, toys, books and media, and more there. Many of the products you'll find there are discounted a bit more than at regular retailers on any given day, and you'll also gain access to special sales that only members can shop during.
Once you're a Sam's Club member, you'll be able to shop in-store or online. With a Club membership, you'll also be able to get gas at Sam's Club fueling stations. Plus, you can grab a complimentary membership to give to a spouse or family member so they can shop without you around.
This offer ends on January 3, so be sure to sign up for a membership today so you don't miss the opportunity! Your $45 gift card can go a long way right now while select products are on sale for the holidays. For instance, you could grab this Philips 75-inch Roku Smart TV for just $554 when you take the $45 savings into account.
We may earn a commission for purchases using our links. Learn more.