Ready to take your gaming to another level? Upgrade from a standard controller to Razer's Wolverine Tournament Edition gaming controller while it's on sale for just $79.99 at Microsoft. That's a great low price considering this controller usually sells for around $120. It's actually on sale at Amazon, too, but there it has only dropped down to $99.99. Microsoft is the best place to get it right now.
Let's play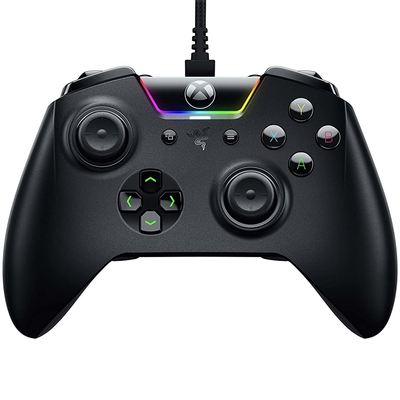 Razer Wolverine Tournament Edition gaming controller for PC and Xbox One
Has a rapid-fire switch for instant actuation including a hair trigger mode to reduce the travel distance when pressing triggers. The four multi-function buttons can be remapped. Syncs with popular games and hardware including Razer gear.
$79.99 $120.00 $40 off
Razer has several variations of the Wolverine controller. We consider the Wolverine Ultimate to be one of the best controllers for the Xbox One, and when we reviewed the Wolverine V2 we gave it 4 stars out of 5 with a Recommended badge. It's a great series with some advanced features and sophisticated triggers, and the Tournament Edition is at its best price yet.
The controller has a Rapid-Fire Switch that provides instant actuation. It activates a hair trigger mode that uses a physical switch so you can activate it to greatly reduce the travel distance for the buttons you're pressing. With rapid-fire speed, when you press a button you'll see the action on screen with absolutely no delay from your fingers ot the screen.
One of the great things about controllers like this is how personal you can make them. The TE Wolverine comes with an additional two multi-function bumpers and two multi-function triggers. Remap the buttons as you see fit and get it exactly the way you want it.
Razer Chroma adds another element of personalization to the controller by giving you full control over it with the Razer Synapse software. Chroma is Razer's tech that syncs up the lighting with the stuff around you. You can sync the Chroma with popular games or even extra hardware like other Razer gear, third party gear like Philips Hue bulbs, and more.
We may earn a commission for purchases using our links. Learn more.