The Acer K243Y bi 24-inch 1080p IPS monitor is down to $99.99 at Costco. You'll need to be a Costco member to secure that price, otherwise Costco will charge you an extra 5%. Still, that'd be worth it at this price because the monitor normally goes for around $200. This is a unique model, but Acer has a ton of similar displays around this size with these specifications and you can see similar versions go for $200 at other retailers like Walmart.
Half off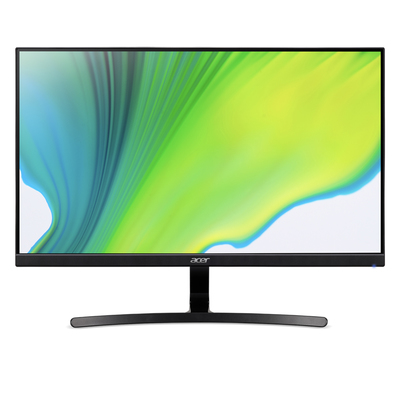 Acer K243Y bi 24-inch 1080p IPS monitor
Fantastic budget option or second screen. Specifications include a 1920 x 1080 resolution, a 75Hz refresh rate, and a 1ms response time. It uses an IPS panel and has AMD FreeSync tech. Ports include one for HDMI and one for VGA.
$99.99 $200.00 $100 off
For $100 you're not getting the best of the best, but you're also getting pretty darn good stuff. I really think this is a great screen if you're someone who's working with a tight budget for your computer build or you need a solid second monitor to use. Maybe you went all out for a primary monitor loaded with all the trimmings and just need something on the side to display documents or load a stream chat. That's what this monitor would be great for. But given its specifications, it also wouldn't be bad for gaming on its own.
The monitor has 1920 x 1080 pixel resolution. It also has a 75Hz refresh rate. If you've never used something higher than 60Hz, which is the standard on most monitors, you might be surprised how much smoother the experience is even one step up. The response rate is also 1ms, and that's awesome considering it uses an IPS panel. Usually IPS can't reach super fast response times, but this one does thanks to Acer's Virtual Response boost.
You'll also get AMD FreeSync tech to work with your AMD graphics card to reduce screen tearing. Plus, it is VESA mountable. If you don't want to sit it on its stand, stick it to a wall mount or an arm mount for more flexibility.
We may earn a commission for purchases using our links. Learn more.