Grab a new charger for your phone, tablet, or whatever else. The Anker Nano PowerPort III USB-C charger is on sale for just $13.60 with the code 4SPRGCLR2 at Newegg. That's about a $4 drop off its regular price and one of its best prices ever. Newegg has a little extra incentive, too. You'll get a free $5 gift card delivered via your email after you order the charger. The gift card can be used on future Newegg purchases, and that's a nice chunk of savings for a device that only costs $14 anyway.
Of course, if you don't shop at Newegg regularly you might not care about the $5 gift card. If that's the case, you can get this charger at the same discounted price on Amazon. You just have to clip the 20% off on-page coupon to bring the total down to $13.59.
Plug in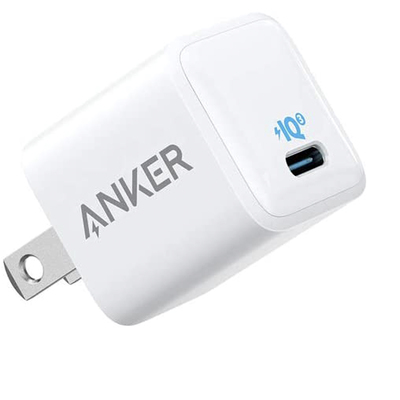 Anker Nano PowerPort III 20W USB-C compact wall charger
The gift card is for future spending at Newegg. The PowerPort III provides the maximum possible charge for an iPhone 12 and works 3x faster than Apple's original 5W charger. It's also 50% smaller. Provides high-speed charging for Android phones, too.
$13.60 + $5 gift card
This is a simple USB-C charger, but it's specifically designed to provide the maximum possible charge for an iPhone 12. You're going to find it's a lot better than the default Apple charger and can work up to three times faster on previous iPhone models than that original 5W charger.
And yet, it's still 50% smaller. The crazy compact design makes it super portable and able to fit in a lot of spots, like that outlet behind the couch you can barely reach. You won't even notice it in your bag until you need it. It only weighs 1.1 ounces so it's not like it's going to weigh you down.
It doesn't just work on the iPhone. It's a USB-C charger so it will work with other USB-C devices, too, including non-Apple devices, flagship phones like the Samsung Galaxy series, and more. Charge your earbud's charging case or your smartwatch this charger.
All Anker devices are covered by an 18-month warranty.
We may earn a commission for purchases using our links. Learn more.