The Logitech G613 wireless gaming keyboard is down to $69.99 at Target. The same keyboard goes for $80 at other retailers like Best Buy. You can even find it going for as much as $130 at places like B&H, which is a ridiculous price that just shows why it's important to do your research! The keyboard has dropped to $60 before but not since February, and its lowest price ever was around $56 during Black Friday. So while today's price isn't the lowest ever, it is the best value we've seen in a few months.
Flexible and programmable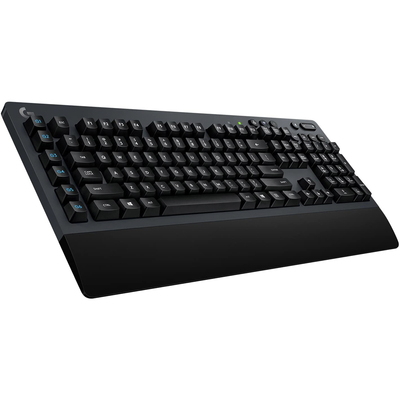 Logitech G613 wireless gaming keyboard
The Bluetooth and wireless connectivity can work up to 18 months on a single set of batteries. LightSpeed Logitech tech gives it a super fast response rate. The keyboard uses Romer G mechanical switches. Works with PC, Mac, Android, iOS and more.
$69.99 $100.00 $30 off
The G613 uses Logitech's proprietary LightSpeed tech to get a super-fast 1ms response time out of the wireless and Bluetooth technology. The report rate is even faster than some wired keyboards. It's so fast you won't even notice the keyboard is wireless. At least, that's the intention, since you want as much responsiveness as possible out of a gaming keyboard.
Most Logitech keyboards use Romer G mechanical switches. They are durable and reliable and provide a quiet mechanical performance. They last up to 70 million clicks and feel very precise. You can add custom macro sequences using the six programmable keys. These can also be used for in-app commands, and each G key can be programmabled individually for different apps or games.
The Bluetooth tech is compatible with plenty of platforms including Windows 8 or later, Mac OS X 10.12 or later, Chrome OS, Android 3.2 or later, and iOS 10 or later. You can connect multiple devices to the keyboard via Bluetooth and use a simple onboard button to switch between them as needed.
If you use wireless instead, you'll just need a USB port for the nano receiver. The keyboard includes dedicated media controls and an integrated wrist rest. It can also last up to 18 months on a set of AA batteries, which is incredible battery life even for a keyboard that might see heavy usage with video games.
We may earn a commission for purchases using our links. Learn more.