The Posture+ smart digital body fat bathroom scale is on sale for $20.99 on Amazon. This deal is part of Amazon's deals of the day, so it's a temporary price that will disappear soon enough. The scale normally sells for around $30 and has gone as high as $33 in July. Today is the lowest direct discount we've ever seen. The price only works with the black version as the white scale is still going for its street price of $36.
One day sale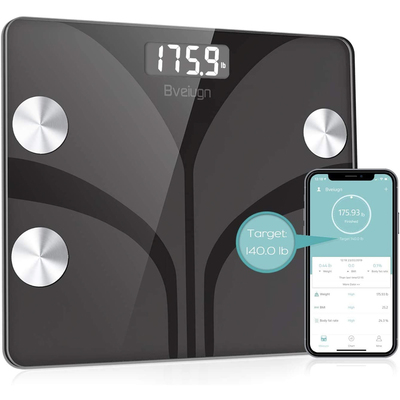 Posture+ smart digital body fat bathroom scale
Includes 11 health indicators for accurate data regarding weight, BMI, body fat rate, and more. Has 4 high-precision G-sensors and can store data for 24 users. Use the Fitdays app to record your data and analyze it through your smartphone.
$20.99 $30.00 $9 off
The Posture+ is not your normal bathroom scale. It uses 11 different health indicators to give you all sorts of data about yourself. Those indicators include things like weight, BMI, body fat rate, visceral fat, body water, muscle mass, bone mass, and more. The more you know, the more you can change. If you're someone who's big into fitness and exercise, the scale even has an "athlete mode" to help give you an even more precise analysis of your body.
The four G-sensors built into the scale make it extremely precise. It also uses Bluetooth 4.2, which helps with power consumption. It can measure any weight between 0.4 and 400 pounds, which means even something as light as a cup of water can be detected.
On your smartphone, download the FItdays app on iOS or Google Play and use that to connect to the scale. Your smartphone will automatically bind with the scale and record any changes. Then you can just use that to check the data from anywhere. You can even see how the data has changed over time.
The scale can store information from up to 24 users, so your whole family can use it and get customized data. It's even smart enough to detect which user is standing on it based on previous data.
We may earn a commission for purchases using our links. Learn more.