Becoming a PlayStation Plus member is practically essential when you're a PlayStation gamer. Not only do you unlock online multiplayer mode in hundreds of PlayStation games, but you also score free game downloads every month you remain a member. The monthly subscription is pretty affordable too, though you can snag a better price by choosing to pay for a full year up-front.
While a year's subscription normally costs $60, today you can snag the PlayStation Plus 1 Year Subscription on sale for only $33.99 at CDKeys. That's like paying only $2.83 per month, or more than 70% off the usual $9.99 monthly cost. A one-year membership regularly sells for $60.
Game On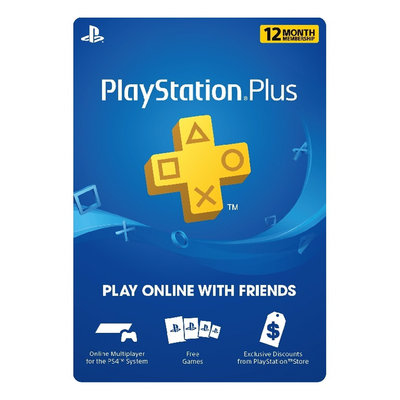 PlayStation Plus 1-Year Membership
PlayStation Plus gives members free game downloads every month, along with access to online multiplayer modes, discounts on digital games and DLC at the PlayStation Store, and more.
$33.99 $59.99 $26 off
There are a ton of benefits that come with having a PlayStation Plus membership like free games and discounts on digital downloads and DLC at the PlayStation Store, but the most important is that it scores you access to online multiplayer gaming modes in most PlayStation games. There are even some games you can't play whatsoever without a membership, including some of last year's best-sellers. This makes having a membership worth the cost even if you don't take advantage of the rest of its features.
My personal favorite benefit of PlayStation Plus are the free games you receive every month. You get to keep these games for as long as you're a member — even if your subscription ends and then you sign back up later. The games offered can be hit or miss, but there's usually several titles offered throughout the year that you won't want to miss. Through the end of this month, PlayStation Plus members can download Uncharted 4: A Thief's End and Dirt Rally 2.0 for free.
Looking for a new console? You can find discounts on PlayStation 4 consoles and bundles in our cheap PS4 deals roundup.
An offer this good won't last for long, so be sure to head to CDKeys and take advantage of this PlayStation Plus discount while it's still available.
We may earn a commission for purchases using our links. Learn more.