Don't overlook the need for a good mousepad on your desk! Even if the surface works just fine, it's not going to be consistent with all the little grooves and knots you can't really see. A great mousepad goes a long way in improving your mouse's movements, and today the Logitech G640 large mousepad is on sale for $24.99 at Amazon. That's $15 off the mousepad's street price, and this deal is $5 better than previous lows. This is a great drop that puts the mousepad at a very affordable price. Considering how rare this price drop is, we don't expect it will stay this low for very long.
Smooth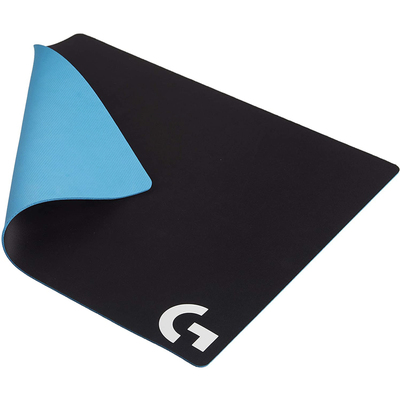 Logitech G640 large cloth gaming mousepad black
Gives the right amount of resistance to your mouse with low DPI gaming so you can be more precise. Surface provides a consistent texture for an even translation of mouse to cursor movement. Rubber bottom keeps it from slipping.
$24.99 $40.00 $15 off
Logitech's mousepad creates a consistent surface texture for you to move your mouse around on. It really doesn't matter what mouse you're using because all your mouse's optical sensors can take advantage of that consistency to translate mouse movement into precise cursor movement on your screen.
There's even a moderate amount of surface friction on the surface of the mousepad to give it the right amount of resistance when moving your mouse around. When you're looking for rapid, short, precise movements like when aiming in an FPS game, this resistance gives your mouse the ability to stop or transition instantly, so those sudden movements from flicking your wrist don't cause you to overshoot. The resistance is based on an optimal testing environment, so you get the best possible accuracy and precision.
The bottom of the mousepad has a rubber surface, which helps keep the pad from slipping and sliding all over your desk. It also won't bunch up in places where you're using the mouse a lot because that would ruin the smooth movement of your mouse. With the smooth, soft surface of the mousepad you also won't irritate your wrist and hands while moving across the mousepad's edges.
We may earn a commission for purchases using our links. Learn more.