The Logitech G703 Lightspeed 16K sensor wireless gaming mouse is down to $69.99 at Amazon. This is an all-new low price for the G703 Hero, which has only ever dropped as low as $80 in the past. Even on Black Friday it didn't go this low. The mouse normally sells for around $100. You can also find it going for this $70 price at Best Buy.
Lightspeed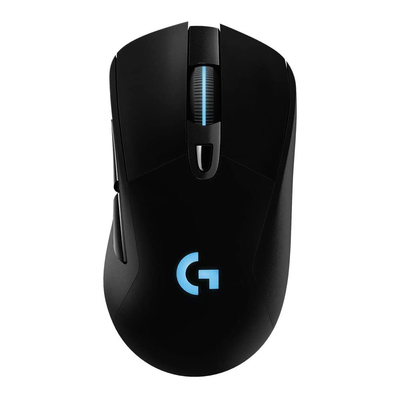 Logitech G703 Lightspeed 16K sensor wireless gaming mouse
Has customizable RGB lighting that can sync with other Logitech G gear. Has 16K Hero sensor with adjustable DPI, advanced tracking, and zero acceleration. Improves power efficiency by 10x over previous generations and battery lasts up to 35 hours.
$69.99 $100.00 $30 off
The G703 Hero has a huge 16,000 DPI sensor. It's Logitech's most advanced sensor with 1:1 tracking, zero smoothing, no acceleration, and 10x more power efficiency than the previous generations. In other words, despite being a wireless mouse, you won't even notice the difference. The mouse also uses Logitech's Lightspeed tech, which gives it a pro-level of responsiveness and connectivity for high-performance gameplay at all times. The mouse only weighs 95g, and it has a battery life that lasts for up to 35 hours even with the lighting on. That's a super lightweight design made for quick reflexes, twitchy games, and competitive esports.
The design includes rubber grips on the side, an extra 10g of weight you can add onto it if you want, and six programmable buttons you can fully customize. It's a super comfortable mouse that will last even during long gaming sessions. The G703 Hero also uses Logitech's Lightsync RGB system, which gives you the full spectrum of customized lighting that can actually respond to in-game actions or your screen's color. The tech also syncs with other Logitech gear that has the same system.
Reinvest the money you save into improving your mouse. Grab the PowerPlay mouse pad. The G703 Hero is one of Logitech's few wireless mice that can take advantage of this unique system. It actually charges your mouse wirelessly while you use it, so you'll still get all the amazing responsiveness and never have to worry about charging it.
We may earn a commission for purchases using our links. Learn more.