LG's 34GN850-B UltraGear 34-inch 1440p Nano IPS monitor is down to $796.99 at Adorama. It's also going for $803.93 at Amazon where it's also being sold by Adorama. Either way, it's a huge discount because the monitor normally sells for closer to $1,000. You can find it going for its street price at other retailers like B&H. This is a huge discount and the lowest price we've ever seen.
Huge discount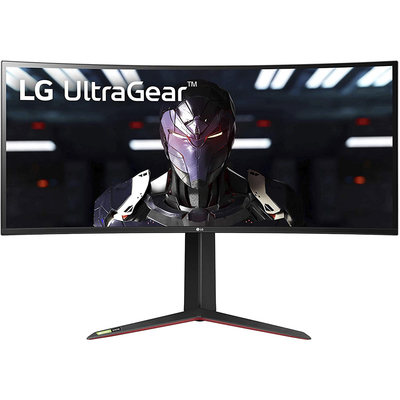 LG 34GN850-B UltraGear 34-inch 1440p Nano IPS monitor
This screen not only has a resolution of 3440 x 1440, it also has a 1ms response time despite the IPS panel, and a 144Hz refresh rate. It uses AMD FreeSync but is G-Sync compatible. It has VESA display HDR 400 tech and a curved screen for immersion.
$803.93 $1000.00 $196 off
This is one of LG's best monitors, and that shouldn't be much of a surprise given the price. It's packed with all the sort of features a gamer would want in a monitor, which means it's ready for anyone even the non-gamers who just need something awesome to stare at all day.
The specifications include an ultrawide QHD display, 3440 x 1440 pixel resolution, a 1ms response time, and a 144Hz refresh rate. The 1ms response time is particularly impressive because this is an IPS screen. This is part of LG's lineup that includes several IPS displays capable of managing a 1ms response time.
Use the built-in AMD FreeSync technology to reduce screen tearing and motion blur during high-octane moments, whether in an action movie or an online shooter. The tech works with your AMD graphics card, but if you use Nvidia that's okay, too. The monitor is G-Sync compatible.
The connectivity options include two HDMI ports, one DisplayPort, and a USB hub that includes USB-B and two USB-A ports. You'll want to use the DisplayPort if you're gaming. That's particularly true if you want to use the G-Sync compatibility and hit that 144Hz refresh rate.
Nano IPS is also a tech unique to this monitor and a few others. It's a special way of doing IPS that basically not only allows for some insane color accuracy and purity in the image quality but also makes the screen brighter. This one, in particular, has VESA Display HDR 400, which means it can support HDR content and look good doing it.
We may earn a commission for purchases using our links. Learn more.