The NuForce BE Free6 true wireless earbuds is down to $39.99 at B&H as part of B&H's DealZone. This is a collection of daily deals that tend to expire or sell out, so you'll want to grab these while you can. The same earbuds are going for $70 at other retailers right now, and they more regularly sell for as much as $100. This drop to $40 is a killer price and one that definitely won't last long.
One day sale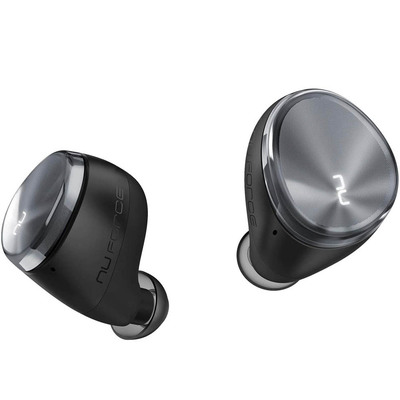 NuForce BE Free6 true wireless earbuds
Have dynamic 5.6mm graphene drivers. Switch between stereo or mono. The latter lets you pair each earbud to a different device. Has up to 24 hours of power with included charging case with 6 hours of playback per earbud. One year warranty.
$39.99 $70.00 $30 off
These earbuds use Bluetooth 5.0 technology, which gives you a much more stable connection over previous generations. You won't get nearly as many interuptions, and the tech is a lot more power efficient. That power efficiency results in six hours of battery life per earbud. That's plenty of time to listen to music during the day, and the charging case the earbuds come with can bump that total up to 24 hours before you even need to recharge. In fact, use the fast charging ability to get an extra hour of listening after charging for just 15 minutes. No matter how you slice it, that's some great battery life.
The Real Clear Voice technology in these earbuds helps you communicate with these in your ears. They have omnidirectional microphones that are enhanced with this tech to make sure your voice is crystal clear. It even reduces wind noise when you're using the mic outside or next to a fan cause it's hot. The earbuds even have a discrete mode that can turn the right earbud into a handheld mic to capture low tones and let you have a little more private conversation even in public.
The dynamic graphene drivers produce high-quality sound. They even have a super deep bass and AAC audio codec support for superior sound quality. Switch between stereo or mono for the earbuds, and use mono to connect each earbud to a different device.
We may earn a commission for purchases using our links. Learn more.