The Logitech Harmony Elite remote control and smart hub has dropped to $252.22 on Amazon. This is a really low price considering the same hub regularly sells as high as $350 at other retailers and usually goes for $270 or more on Amazon. It has been fluctuating in price and was down to $250 earlier, so if the price keeps fluctuating you can also find it going for $270 at Best Buy. That's a real low price for Best Buy since it's one of the retailers that usually sells it for around $350.
Do it all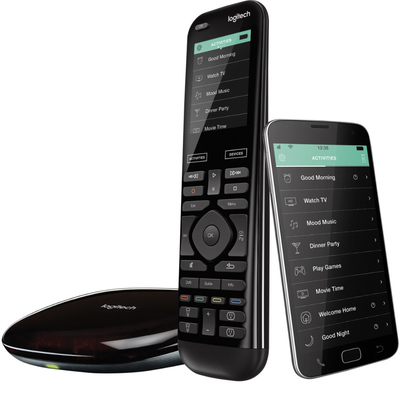 Logitech Harmony Elite remote control and smart hub
Control over 270,000 devices with this remote including lights, thermostats, and locks. You can even control devices inside closed cabinets and around walls. Works with your smart home for voice control. Has rechargeable battery pack with station.
$252.22 $350.00 $98 off
The Harmony Elite has an all-in-one remote control that can tame up to 15 entertainment and connected home devices. It's actually compatible with more than 270,000 devices, too. So chances are it will work with the technology you already have setup. That includes things like smart lights, thermostats, and locks.
It has a full color touchscreen with the ability to easily swipe and tap to control channels, adjust volume, personalize your favorites, and communicate with smart home devices. You can set up one-touch activities like "Watch a Movie" to power on and off and switch between the right devices. Dim the lights, switch your TV to the right channel, and more all with a single push of a button.
You can also download the Harmony app and use your smartphone or tablet as a universal remote. Don't worry about your kid hiding the remote under the couch when you can just pop open the app and look for the control later.
The hub comes with a charging station, too, so you don't have to worry about batteries. And the infrared hub helps reach devices behind closed doors and cabinets.
The smart hub is compatible with both Amazon Alexa and Google Assistant so you can use voice commands and connect your smart home ecosystem.
We may earn a commission for purchases using our links. Learn more.