Grab this Vitamix Professional Series 750 64-ounce blender on sale for $399.99 at Best Buy. This is the featured deal in Best Buy's deals of the day, and this excellent price will expire at the end of the day. The same blender goes for around $550 at other retailers like Williams Sonoma. Today's drop is one of the best we've ever seen and even beats recent deals that saw it go as low as $430.
Something tasty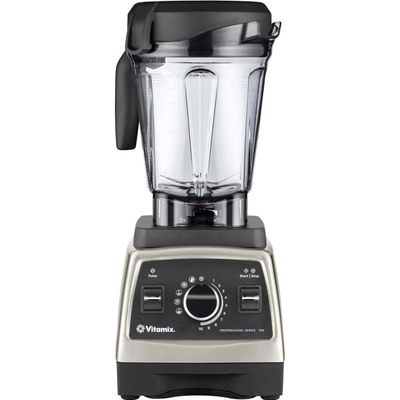 Vitamix Professional Series 750 64-ounce blender
The 64-ounce blending cup can make enough for everyone. Has 5 pre-programmed settings to make smoothies, frozen desserts, hot soups, purees, and even for self cleaning. The pulse feature helps mince, grind, and chop. Comes with a recipe book.
$399.99 $550.00 $150 off
This Vitamix blender comes with a 64-ounce capacity blending cup. That's huge, which means you can make smoothies for more than just yourself. Give everyone in the house a little fruit concoction! Of course, you can make a lot more than just smoothies, too. The blender has five pre-programmed settings for easy drinks including frozen desserts, hot soups, purees, and more. There is even a self-cleaning feature, so it's easy to get rid of your mess. Just drop a bit of dish soap and warm water in there, click the pre-programmed self-clean feature, and give it 30 to 60 seconds to get as clean as ever.
The blender's pulse feature helps you mince, grind, and chop. That's a great way to get the texture you want and get it just right, but it also means this blender has enough power to deal with things like ice and frozen fruits. Other features include variable speed control and a powerful 2HP motor. It's even outfitted with sound dampening technology that helps make it 40% quiter while it's in use.
The Vitamix comes with a recipe book that includes step-by-step instructions so you can make old favorites or brand new stuff.
We may earn a commission for purchases using our links. Learn more.