Building up your digital library can be quite expensive — especially if you're a fan of anime series which tend to be even more costly to own. Luckily, Microsoft is holding its Anime Month sale right now with exclusive deals on anime TV shows and feature-length films. Prices are discounted by up to 65% on purchases and rentals for a limited time! Plus, you can earn 4,000 MS Rewards points when you spend $40 or more during the sale.
Anime-zing deals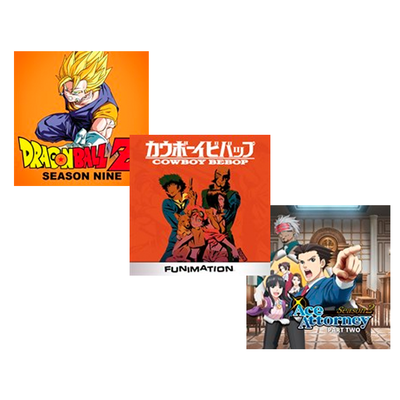 Microsoft Anime Month digital HD/SD sale
Microsoft is offering up to 65% off some of the most popular anime right now in digital HD, including films and TV shows. Fans of series like Dragon Ball, Naruto, Inuyasha, One Piece, and Attack on Titan won't want to miss this opportunity.
Up to 65% Off
Some of the most popular anime series are included in Microsoft's Anime Month sale. Whether you're looking to own one of your favorites or find something new to watch, this is certainly the time to buy. If you're not familiar with purchasing digital shows and movies on Microsoft's website, it's important to know that you'll need a Microsoft device to watch your purchases on — whether that be a Windows computer, a Windows phone, or an Xbox console. And of course, Game Pass Ultimate subscribers have a few opportunities to save a bit extra during this sale.
Both the dubbed and subtitled versions are available to purchase for many of the films and shows on sale today; unfortunately, you'll have to choose which you prefer as most of the anime on sale doesn't include both with a single purchase.
One of the best deals in today's sale cuts the price of the first four seasons of Dragon Ball Z in half. Previously $22.99 apiece, right now you can add Seasons 1 through 4 to your collection for just $10.99 each. Meanwhile, the entire series of Cowboy Bebop is now on sale for just $4.99.
The Anime Month sale also includes deals on films like the original Japanese feature-length adaptation Death Note, Inuyasha Movies 1 through 4, One Piece Film: Gold, and many more starting at just $2.99.
Be sure to take a look at the full sale and purchase a few essentials for your digital library before Anime Month comes to an end on March 1.
We may earn a commission for purchases using our links. Learn more.