Finding the right gift for Mother's Day isn't easy, but Verizon's latest BOGO smartphone deals are here to help. From the iPhone 11 to the Google Pixel 4, Verizon offers 'buy one, get one free' on a range of the best smartphones available right now. Buy a new phone for yourself and you'll score a great one for mom in the process.
BOGO Bargains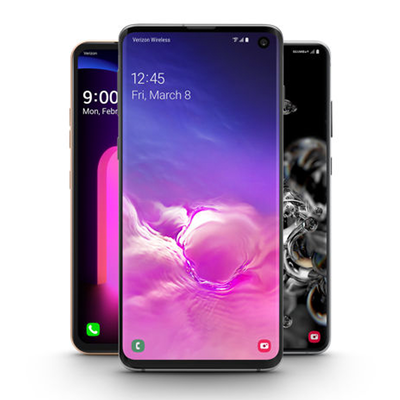 Verizon Wireless Mother's Day Offers
Verizon has a few great deals to consider over the Mother's Day weekend, including the opportunity to score a new iPhone 11 or Samsung Galaxy S10 for free when you buy another at regular price! Other BOGO device offers are now available as well.
Limited Time Only
Verizon's BOGO deals require that you add one of the phones as a new smartphone line to your account on select Unlimited plans, including the Above, Beyond, Do, Play or Get Unlimited plans.
One of the best offers includes the iPhone 11. You can grab two of the devices for the price of one when you add both to your cart with monthly device payments, and add a new line on one of the Unlimited plans mentioned above. This offer is only valid on the 64GB models. The upgraded iPhone 11 models are eligible for this offer as well, though there's a maximum discount of $700; while that brings the price of the standard iPhone 11 with 64GB down to $0, the higher-priced iPhone 11 models wouldn't become free but would receive a massive $700 discount instead. You can find similar BOGO deals on older iPhone devices as well.
If you're looking for an Android device instead, there are plenty to choose from at Verizon. Both the Google Pixel 4 and the Samsung Galaxy S10 line of devices have a 'buy one, get one free' offer available.
For those who are new to Verizon, you can even earn a free Echo Dot and Amazon Smart Plug when you port-in your number while purchasing a phone and adding a line on any Unlimited plan. The link to redeem these items arrives about two weeks after the device's purchase.
Android Central has a guide to the best Verizon phone & plan deals available if you're looking for more options, and it include all devices — not just Android phones.
We may earn a commission for purchases using our links. Learn more.