Enough role-playing games! Time to bust out that multiplayer shooter! Head over to Newegg and get 12 months of Xbox Live Gold on sale for just $49.99. Use the code 6DADSALE458 during checkout to see the discount. Usually a year costs $60, and right now digital codes are actually going for even more than that at other retailers like Amazon. So at least you can save some money somewhere. This seems to be part of a Newegg Father's Day sale, so if you already have Xbox Live Gold maybe you can get it for your dad so the both of you can play some games online.
Stay Connected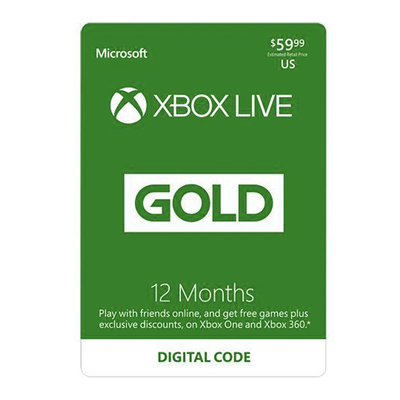 Xbox Live Gold 12-month membership digital code
Unlock multiplayer for all your games. Play against other players or do some online co-op. Plus you'll get at least two games a month you can download for free. Get exclusive discounts on other games you might be interested in.
$49.99 $60.00 $10 off
Xbox Live Gold is the primary way to play multiplayer games online when you're playing games on Xbox. It has been for years of course, but there are new changes coming all the time. One subscription gives you multiplayer access to all of your games, and that includes more than just player-on-player action. Play co-op games with others. Engage in Horde Mode in Gears of War with friends. There's a lot you can do online that isn't just Call of Duty multiplayer.
This subscription is also how you gain access to Xbox Games with Gold, which releases several new games for free every month. There are some great games you can pick up at no cost to you. It's a great way to try some new stuff and branch out a bit from your comfort zone, too. Plus you can get some exclusive discounts on everything from new games to downloadable content.
There have been a lot of changes to Xbox Live Gold recently. One of the biggest changes is that free-to-play games are now free to play online even without Gold. That includes some titles like Fortnite and Smite and some other really popular games.
We may earn a commission for purchases using our links. Learn more.