When it was first released, the HyperX ChargePlay Clutch threatened to change how we play mobile gaming forever. While we're still waiting for the mobile games revolution we were promised, there is something special about turning your phone into a controller and playing mobile games like a little portable gaming console. Grab the ChargePlay Clutch on sale today for $35.70 at Amazon. This is the lowest price ever on the HyperX controller since it was released last year, and the street price is around $50. Before today it had never dropped below $40.
Phone Controller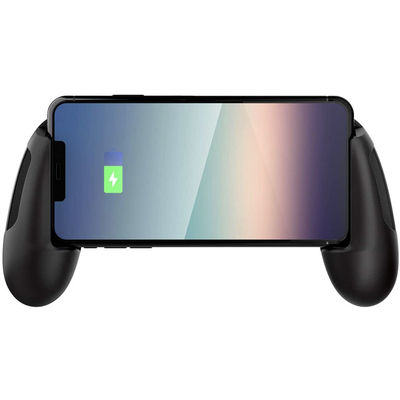 HyperX ChargePlay Clutch Qi wireless charging mobile phone controller grip
Includes textured, comfortable grips. Has its own 3000mAh detachable battery pack and can charge any Qi-compatible phone while you play or via USB if not wireless. Compatible with phones 5.08 to 6.77 inches in length.
$35.70 $50.00 $14 off
The ChargePlay Clutch does exactly what it says it does. It can clutch your phone, any phone between 129mm and 172mm in length (that's 5.08 inches to 6.77 inches). Easily place your phone by expanding the grips, slotting in the phone, then adjusting the grips back in place. You then have textured grips you can use like controllers for your phone's mobile games.
It also lives up the Charge part of ChargePlay. The Clutch has a 3000mAh battery pack that is rechargeable and detachable. It will use this battery pack to charge whatever phone it's holding, if your phone has Qi compatible wireless charging. Not only do you get an enhanced way to play, but you can do so without completely draining your battery and without any extra wires. Of course, if you don't have Qi wireless charging you can connect and charge your phone via USB while you play. The ChargePlay lineup also includes the HyperX Base that has its own wireless charging pads you can use to recharge the Clutch's detachable battery pack between uses.
And the Play part of the HyperX controller is really only limited by your phone itself. Play old games in an all-new way or try some new games designed to take advantage of special controls. Play your way and enjoy you
We may earn a commission for purchases using our links. Learn more.