The Razer DeathAdder v2 Mini gaming mouse is a fantastic piece of tech, and today you can get it down to a low price of $24.99 at Amazon. This mouse regularly sells for as much as $50, and it has only been since March that we have even seen it go this low before. It has never gone lower, either, so if you've missed the previous drops today is your day to get a great mouse at half off its regular price. The next best price is around $43 from a third party at Walmart and if you want one of the non-Mini versions of the DeathAdder v2, you're going to end up paying something closer to $70 or more. Grab the Mini while it's down to this tiny price.
Lowest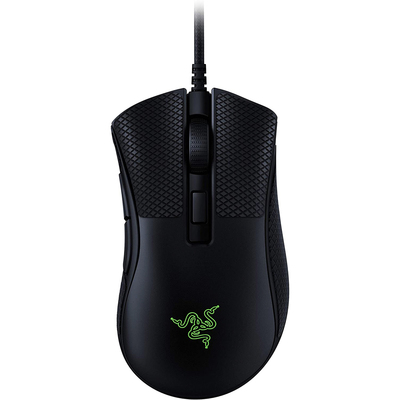 Razer DeathAdder v2 mini gaming mouse
The grip tape gives you unprecedented control over the mouse even during fast-paced gaming. It also has an 8,500 DPI optical sensor with on-the-fly sensitivity adjustment. Use Razer Chroma for custom RGB lighting, too.
$24.99 $50.00 $25 off
Our review of the DeathAdder v2 Mini from last year gave it 4.5 stars out of 5 and a Recommended badge. Daniel Rubino said, "it's hard not to recommend the DeathAdder V2 Mini if you want something small, affordable, but little compromise. That recommendation holds especially true if you're a DeathAdder fan."
The Mini is a great little mouse that brings all the things Razer excels at into a form factor that's great for travel and designed to fit right in your hand. The Mini has six programmable buttons that you can remap using the Razer Synapse 3 software, and you can set them up to execute complex macros if you need to. It also has Razer Chroma, which is personalized RGB lighting you can customize yourself that will sync with other Razer gear, video games, and third party hardware like Philips Hue.
The 8,500 DPI optical sensor gives you plenty of precision, and you'll even be able to adjust it on the fly with one of those buttons mentioned above. This is great for shifting between gaming and other creative work.
We may earn a commission for purchases using our links. Learn more.