The Samsung Evo 128GB microSDXC card is down to $19.99 at Newegg. This drop is $5 off its regular price. The sale is part of Newegg's Shell Shocker deals, deals that renew themselves with something new each day. The price will only be good until the Shell Shocker deals disappear, so grab it while you can. This essentially puts Newegg's Samsung Evo at the same price as other Samsung Evo brands like Amazon's Evo Select 128GB card. It's a better price than some retailers like Best Buy where the Evo Plus is going for $35.
Store more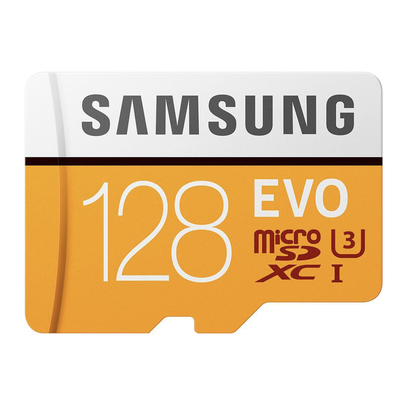 Samsung Evo 128GB microSDXC card and adapter
The card usually sells for around $25. The 128GB size means you need to make sure your device is compatible with microSDXC capacities. Has a read/write speed of up to 100 Mb/s and 60 Mb/s respectively. Has multiple layers of protection for your data.
$19.99 $25.00 $5 off
Samsung's Evo line of microSD cards are extremely popular and for good reason. They are some of the fastest and most reliable microSD cards out there. This Class 10 UHS 3 card has read speeds of up to 100MB/s and write speeds of up to 90MB/s. It works great for recording video (even 4K), as well as playing mobile games, taking pictures, and more. The card comes with a full-sized SD card adapter as well so you can put it into devices that accept SD cards instead of microSD cards.
The microSD card is also backed by Samsung's 4-proof protection, which means it can survive up to 72 hours in seawater, extreme temperatures, magnetic fields, and even an airport's X-ray machine. It is backed by a five-year warranty from Samsung.
MicroSD cards are used in a wide variety of ways, and if you're shopping around, you should probably know a few of the devices that use these. So many devices including security cameras, action cameras, drones, and even the Nintendo Switch Lite depend on microSD cards. Whatever you're looking for, be sure to grab one of these so your devices are ready to rock. And remember that 128GB is a lot larger than some devices can support, so be sure to look for microSDXC compatibility on your device.
We may earn a commission for purchases using our links. Learn more.