The Corsair HS60 Pro virtual surround sound PC gaming headset is down to $49.99 at Best Buy. The HS60 Pro normally sells for around $70, and today's drop is a match for its lowest ever. This is a deal we've only seen a couple times before going all the way back to last year's release. You can also get the price on Amazon, but unfortunately the headset is back-ordered until at least October 14 there.
Sounds good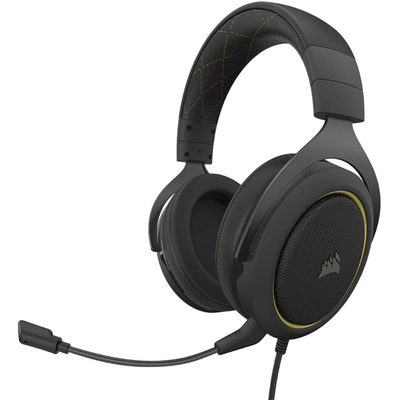 Corsair HS60 Pro virtual surround sound PC gaming headset
The headset has adjustable ear cups and memory foam so it'll stay comfortable for hours. Get fantastic sound thanks to custom-tuned 50mm neodymium audio drivers. On PC you can even get 7.1 virtual surround sound. Wired connectivity.
$49.99 $70.00 $20 off
At this price, the HS60 Pro is the exact same cost as the previous generation HS50 Pro, and the HS60 Pro improves on the earlier model in several ways.
These headsets are designed with gamers in mind, which means Corsair expects the people that wear them to be wearing them for hours at a time. In that case, they need to be extremely comfortable. Not only does the headset come with adjustable ear cups to help you find the right fit, but the cups also use plush memory foam that will be comfortable on your head every single time you wear them.
Audio-wise, the HS60 Pro have custom-tuned high-quality 50mm neodymium drivers. That means you'll get powerful, superb sound that won't let you down. If you are using a PC, you can also get a multi-channel audio experience that basically creates 7.1 virtual surround sound. Get directional audio and find out where people are coming from in the game you're playing.
The headset also has a detachable unidirectional microphone that has noise-cancelling so it eliminates your game's background noise while you're trying to talk to your team. Keep up with the comms and don't fall behind thanks to your new headset.
The HS60 Pro connects through a standard headphone jack, which means it's compatible with just about anything, including PC, Xbox, Switch, and more.
We may earn a commission for purchases using our links. Learn more.