Use the code 93XPJ95 at Newegg to get the Beyerdynamic Amiron Home high-end tesla tech over-ear stereo headphones for a crazy low price of $374. The code takes $225 off the regular cost. These headphones are still going for $599 at other retailers like Walmart and Adorama. This is a great deal, but the sale price is part of Newegg's Shell Shocker daily deals, so it won't last long.
Pure Music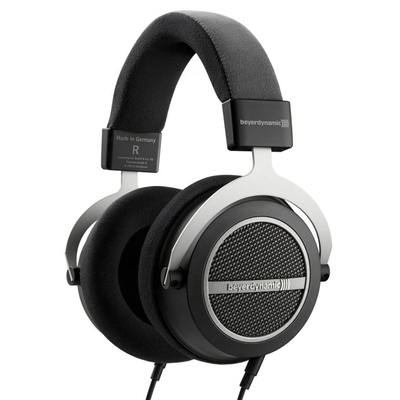 Beyerdynamic Amiron Home high-end tesla tech over-ear stereo headphones
The circumaural headphones use optimized tesla technology to provide an authentic concert experience from the comfort of your own home. They have high-quality materials for optimal comfort and precise and clear resolution for listening to any genre.
$374.00 $599.00 $225 off
The goal for these headphones is to create an "authentic concert experience" inside your own home. These are not travel headphones. These are evening wear headphones for when you're curled up in a comfy chair right next to a turntable playing your favorite vinyls. The Amiron Home use an open-back design to produce a spacious, natural sound. The circumaural headphones provide an oustanding listening experience.
These headphones also use tesla technology, which is a Beyerdynamic feature. The transducers have been modified to diminish unwanted vibrations and eliminate annoying resonance. So what you end up with is precise, clear sound. This means you can listento any genre, whether you're into classic rock, jazz, or rap and get a fantastic experience out of it.
You'll also be able to use these headphones for hours comfortably because they are made with high-quality materials. The headband applies a balanced contact pressure so it stays secure and comfortable while still creating a superb auditory space. Everything is super soft, too, thanks to Alcantra microfibers and Microvelour.
We may earn a commission for purchases using our links. Learn more.