Tribit Audio is releasing a new pair of true wireless earbuds with noise-canceling called the FlyBuds NC. These earbuds will be going on sale on Amazon on July 31, but they aren't quite available yet. If you'd like to save 35% before anyone else, sign up with your email at the Tribit Audio site. As a thanks for showing early interest, Tribit will send you a coupon code to your email for 35% off the FlyBuds NC when they eventually release. The earbuds plan to sell for $59.99, so your unique code will bring the price down to $38.99. This is a unique sort of sale, and Tribit plans to stop sending out codes at the end of the day July 28 so grab one while you can.
Early Bird Gets the Savings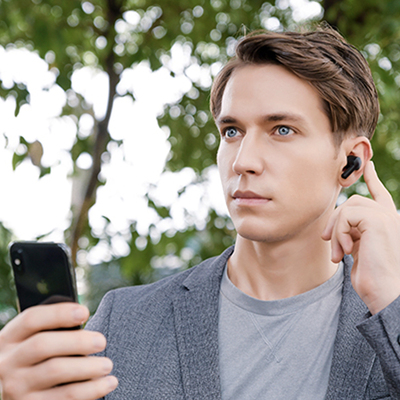 Tribit FlyBuds NC early bird special
When you use your email at the Tribit Audio site you'll be given a unique coupon code you can use on the Amazon page when it goes live July 31. The code will only be given out between now and the 31st, before the earbuds are available to buy.
$38.99 $60.00 $21 off
While you are signing up for the Early Bird Campaign on the Tribit website, you will eventually be buying the earbuds through Amazon. Tribit has a great Amazon store that includes several different types of headphones and speakers. Take a look at some of the previous-generation FlyBuds earbuds like the FlyBuds 3, which are down to $26.99 using an on-page coupon. Those earbuds had an extremely powerful battery life up to 100 hours total with the charging case, water resistance, and touch controls.
The NC part of FlyBuds NC stands for noise-canceling, and these will be the first of the FlyBuds series to include active noise cancellation. That's rare for earbuds as only a few top-end pairs that cost a couple hundred dollars like the AirPods Pro or Sony WF-1000XM3 have it. You'll even be able to use a Transparency Mode feature to hear what's happening around you even with the earbuds in. Add on clear communication thanks to the environmental noise cancellation in the mics, and you've got yourself a pretty solid buy with this early bird deal.
We may earn a commission for purchases using our links. Learn more.