Head on over to the Microsoft store and you'll find a huge sale featuring a dozen different laptops. This sale includes multiple brands like Asus, Lenovo, Razer, and Samsung. It has configurations and prices of all shapes and sizes, with prices ranging as low as $149 and as high as $2,400. Whether you just need something simple for checking email and writing documents or want a crazy decked out laptop capable of handling the newest video games in all their glory, you can save hundreds today.
Time for an upgrade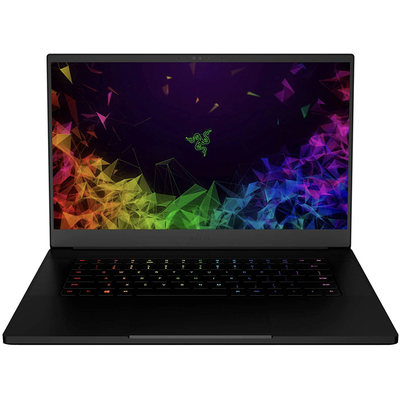 Razer Blade, MSI Stealth, Surface Book 2, Galaxy Book 2, and more laptops
Choose from brands like MSI, Lenovo, and Asus. The savings range from $100 to over $900 depending on the model and configuration you want. Deals include free 2-3 day shipping. Can also save on Microsoft Office 365 with each purchase.
Various Prices
If simplicity is your goal, grab the Evoo 13.3-inch 2-in-1 laptop for a super low price of $229. That's $50 off its regular cost, which is pretty amazing considering how affordable it is anyway. This simple laptop includes a Full HD touchscreen, an Intel Celeron N4000 processor, 4GB RAM, a 32GB hard drive, and Windows 10 Home. It has two USB ports, including one USB 3.0 port, a mini HDMI port, and a microSD card reader so you can boost the storage yourself if you want.
Of course, you could go the other way and grab the Razer Blade Pro 17 gaming laptop. It costs $2,399, but considering it normally costs $2,800 you'll be saving more money than the Evoo costs total. That $400 savings gets you a laptop fully loaded with a 17.3-inch Full HD display, an Intel Core i7 processor, 16GB RAM, a 512GB solid state drive, and a Nvidia GeForce RTX 2070 graphics card. You'll be able to play all the latest games, watch your favorite shows, and do some video editing with this guy.
Need something in between? The Surface Book 2 is $200 off in this sale and going for $1,149.99. It's also got great specifications including a PixelSense display, a minimum Intel Core i5 7th-generation processor, a Nvidia GeForce GTX 1060 graphics card, and a battery life that lasts up to 17 hours.
Check out the full sale and decide for yourself.
We may earn a commission for purchases using our links. Learn more.