It's crazy how inexpensive solid state drives have become. There was a time when the M.2 NVMe SSD was just way out of everyone's price range except enthusiasts. That NVMe technology boosts read/write speeds to amazing levels, so if you don't already have an SSD with it you should get one today. The Crucial P1 500GB NVMe M.2 solid state drive is down to $59.95 at B&H. Just a year ago we were praising it when it dropped to $100. This price is as low as we've ever seen, and you can also find it this low through the Crucial website.
Go fast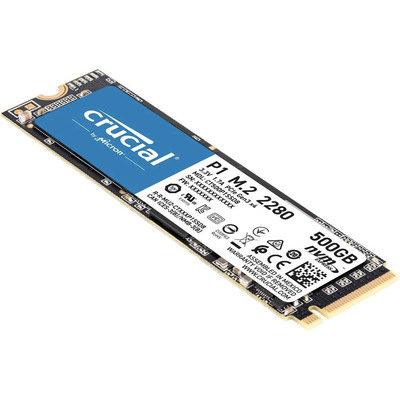 Crucial P1 500GB NVMe M.2 solid state drive
This SSD installs easily on your motherboard with an M.2 2280 form factor. Uses PCIe NVMe 3.0 x4 interface and has read and write speeds up to 2000 MB/s and 1750 MB/s respectively. Comes with a 5-year warranty.
$59.95 $80.00 $20 off
If you are working from a desktop or laptop and want to expand to a solid state drive, or already have an SSD and want to upgrade to one with NVMe technology, but don't want to spend a fortune, the Crucial P1 is right up there with the best of the budget options. These drives are all about value. They aren't the fastest, but they're still super fast and much faster than anything without NVMe. And the trade off is they aren't as expensive as the competition.
The drive uses Micron 3D NAND, which is common among a lot of SSDs like this, and has read/write speeds up to 2,000 and 1,750 MB/s respectively. The stick uses an M.2 2280 form factor. That means instead of connecting to your computer the regular way a hard drive or SATA SSD might, this one needs a small slot built into your motherboard. Make sure your motherboard model is compatible before buying this drive, but if it's a recently made model you should be fine.
Crucial backs up this SSD with a five-year warranty.
We may earn a commission for purchases using our links. Learn more.