Wearing a mask is good for you and it's good for the people around you, but you don't always have to wear one that's uncomfortable and, dare I say it, boring. Grab some new reusable masks with bright colors and handmade decorations at Charlotte's Masks and save 15% off your order. You'll even get free shipping for orders over $20. All the masks currently available normally go for $17.95 and are down to $14.95 apiece with this deal.
Cover your Face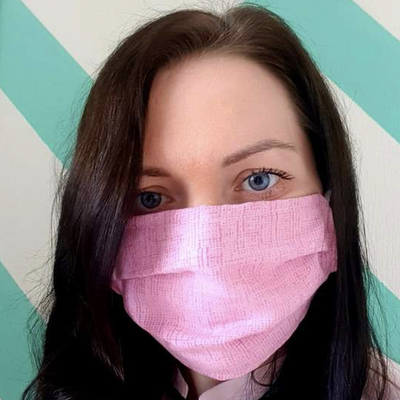 Charlotte's Masks reusable decorative face masks
Free shipping on orders over $20. Masks are handmade and use two layers of high-quality cotton. They are reusable and eco-friendly. Not made for medical purposes. Many come in sizes for adults and kids (over 2 years old).
15% off
All of these masks are essentially the same. The main difference between them is in the designs. So you just need to decide what patterns and colors you want on your face the most. You can also choose between Adult and Kid sizes for some of the masks. Adult masks are 20 x 8 centimeters, and kid masks are 16 x 6 cm. You shouldn't put masks on kids younger than two years old for safety reasons, but the masks will work with kids between two and four years of age.
All the masks are handmade and use two layers of high-quality cotton, which makes them soft, breathable, and comfortable to wear. They can be easily folded up and stuffed into a pocket so you can carry them anywhere, and the elastic strap makes them easy to put on and take off in a moment's notice. Of course you can clean them and reuse them so you don't immediately have to toss them.
While these masks are meant to help with hygiene and can block dust, wind, and saliva in the air from hitting your face, they are not designed for medical purposes. They also shouldn't be worn by anyone with breathing difficulties, child or otherwise. You should be using hospital-issued PPE if you're a nurse or something like that. These are more for grocery shopping or going through the Starbuck's drive-thru.