One of Best Buy's deals of the day includes the Keurig K50 Classic single serve K-cup pod coffee maker down to $69.99. This is a temporary price that expires at the end of the day. Best Buy normally sells the Keurig for around $120, and you can find it going for around that price at some other retailers like Target. The next best price is $79 at Walmart. Today's deal is close to one of the lowest we've ever seen.
Java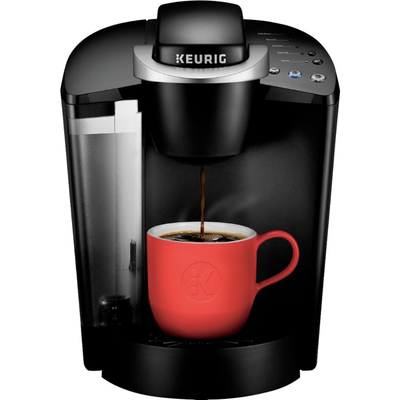 Keurig K50 Classic single serve K-cup pod coffee maker
Uses K-cup pods. Brew coffee, tea, and more. Has a compact size that fits on your counter or stores easily. Includes removable drip tray for splashes and spills. Has 48-ounce water reserve. Automatic shut off and easy refill water tank.
$69.99 $100.00 $30 off
Sometimes coffee just needs to be easy, and it doesn't get much easier than the Keurig K50. Just grab yourself your favorite selection of K-Cup Pods and the coffee maker will do the rest. You can make coffee, tea, and other drinks like hot chocolate.
The design of the coffee maker is super compact so it will fit neatly on your kitchen counter, and even if you decide to put it away for a bit it can fit in plenty of cabinets and other areas. The K50 also has a removable drip tray, so you can easily clean the machine after spills or splashes. The water reservoir is 48 ounces, which is a huge tank that should last you several days. And even then, it's easy to remove and refill.
Another feature includes the auto shut-off mode. This promotes safe operation and ensures you'll never accidentally leave the machine on for too long. The machine comes with a one-year warranty.
We may earn a commission for purchases using our links. Learn more.