The WD Red 4TB hard drive is down to $89.99 at Newegg with code EMCDHFE24. This price matches a low we've seen a couple of times before, but it only drops this low for a short time. And the only time we've seen it go lower than this was during the holiday shopping season. At other retailers, the 4TB drive is going for as much as $129 or $136 at Best Buy and Walmart. The next best price is $105 at B&H, but that's as low as it goes outside of Newegg's deal price.
Put it to work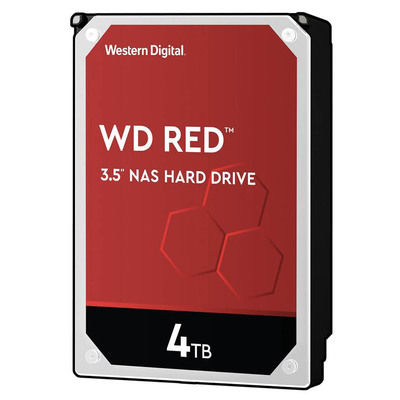 WD Red 4TB WD40EFRX NAS hard disk drive
Specifically designed to work with network-attached storage devices. Vibration resistant. Takes heavy punishment with a lot of reading and writing and constant access, so good for any heavy load. Works for home or office. Has 3-year warranty.
$89.99 $120.00 $30 off
The WD Red hard drives are specifically designed for network-attached storage devices, which means they are great for building your own media server. Grab the new Synology DS220j DiskStation down to an affordable $170 at B&H. This is a two-bay system so you'll want two of the WD Red drives to fill it.
Thanks to the huge 4TB capacity, you'll be able to create your own media server with all the music, movies, and other data you could possibly want. Paired with one or two more in a network-attached storage device, you can create a system where each drive backs up the other so your media is never lost. Because NAS devices are designed to serve as backups, you'll probably want to get more than one drive, and that's why deals are the preferred way to buy them.
They've been tested to perform reliably in a 24/7 always-running environment like you would have with a NAS. They also have a heavy workload rate and can handle up to 180 TB a year. In other words, these drives can take a licking and keep on ticking. Even if you aren't using them for an NAS, you can use them for any heavy workload. If you need a scratch disk for your video or do a lot of work with photos and large software, like video games, then you should grab at least one of these drives.
WD backs the drives up with a three-year warranty.
We may earn a commission for purchases using our links. Learn more.