Verizon is celebrating Earth Day this year with a special one-day sale. Through the end of the night, using promo code EARTHDAY at checkout will save you an extra 10% off all accessories while supplies last. While some exclusions do apply, one item that is eligible for this discount happens to be the best VR headset around. The Oculus Quest 2 drops to just $269.99 when you use the promo code before completing your purchase. Verizon offers free shipping and free in-store pickup, or you can choose same day delivery in select areas.
$30 Savings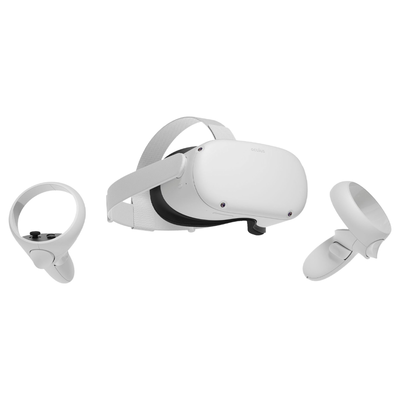 Oculus Quest 2
For just one day only, Verizon is offering an extra 10% off all accessories in its online store when you use the following code at checkout. The promo code is even valid on the popular Oculus Quest 2 VR Headset!
$269.99 $299.99 $30 off
The Oculus Quest 2 is quite unlike most other major VR headsets. Where the others generally require a game console or a PC to use properly, the Oculus Quest 2 is easy to setup using the Oculus app and doesn't need an expensive gaming PC or console attached. Entering the VR world is as simple as putting the headset on. It can also be connected to a PC if you choose to do so with the Oculus Link cable, sold separately. The main caveat of this VR headset is that it must be linked to an active FaceBook account to complete setup — no exceptions.
VR headsets aren't just for gaming anymore either. You can download apps like Netflix, Amazon Prime and YouTube to watch films and other videos using the headset, or find your way to live VR concerts by top performing artists. The possibilities are continually expanding. You can learn more about the Oculus Quest 2 in our review of the device.
Of course, the Oculus Quest 2 isn't the only product on sale today at Verizon. Another excellent offer drops the JBL Flip 5 Eco Edition Bluetooth Speaker down to just $87.99 using the same promo code EARTHDAY at checkout. Visit Verizon's accessory page for cases, screen protectors, headphones, and more items you could use this 10% discount on before the day comes to an end.
We may earn a commission for purchases using our links. Learn more.