The Philips SmartSleep Wake-Up Light therapy alarm clock is down to $87.50 on Amazon. This is a unique low price for the alarm clock, which usually sells for around $120 with spikes as high as $140 or $150. The light went on sale a lot more often in 2019, but since the new year it has only dropped below $100 one other time besides today. The same light goes for more than $140 at other retailers like Walmart.
Out of bed!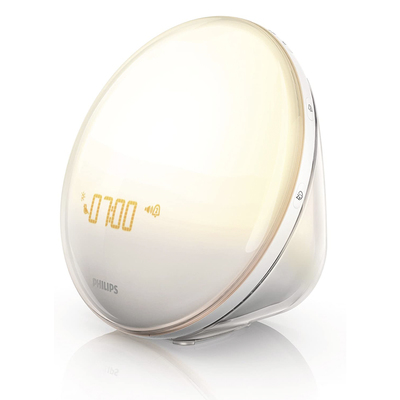 Philips SmartSleep Wake-Up Light therapy alarm clock
Use the simulated dimming sunset and sounds to help you drift off to sleep and the colored sunrise to wake you up gradually. The speaker can play from 5 wake up sounds or a FM radio. PowerBackUp+ maintains settings for 8 hours during power failure.
$87.50 $120.00 $33 off
Sleep is tough. There's a lot of things that can interupt it, and interupted sleep makes for a miserable next day. It's why we love coffee so much, but you know what we love more? Waking up feeling rested and energized. Now that would be a fun, new concept.
Well, that's where the Philips SmartSleep comes in. It simulates sunrises and sunsets to help improve your sleep and give you more energy to start your day. When you're ready to go to sleep, you can use the dimming sunset and sleepy sounds to help you relax. Then, when it's time to get up, the clock's colored sunrise simulation alarm wakes you up gradually with natural light and a speaker. Choose between five different wake up sounds or the FM radio that you can tap to snooze. The lighting has 10 brightness settings so it can even be used as a regular light for viewing things at night.
This clock also has a new PowerBackUp+ feature. This tech helps save your settings. It maintains the internal clock's settings and a back-up alarm for at least eight hours even when you lose power for some reason.
The light comes with a 90-day money back guarantee.
If you just need help waking up and not falling asleep, grab the Philips SmartSleep HF3500. It has a many of the same wake up features without the simulated sunset for helping you to relax at night, and it's less expensive.
We may earn a commission for purchases using our links. Learn more.