Casper is one of the best companies around if you're looking for a mattress delivered by mail, and we've written about deals from them quite often. Today's deal is rather unique because it's not one that's going to benefit you so much as your doggo. The Casper Dog Bed is on sale at Amazon for a low price of $102.05. This deal comes from a regular price drop from the dog bed's $125 street price to $113 and then another 10% off via the coupon code on the product page. It has never dropped this low before, so be sure to grab it before it disappears.
Woof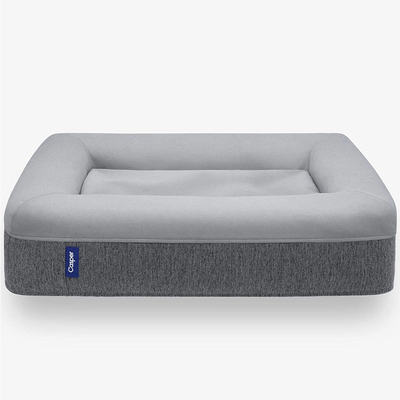 Casper Dog Bed
Includes pressure-relieving memory foam and durable support foam. The bed has some excess material on top for diggers and scratchers so they won't ruin the bed just being themselves. The microfiber is designed to be rip resistant.
$102.05 $125.00 $23 off
We all need to sleep! Humans and pets alike. Dogs need comfort, too, especially dogs with back pains! The bed is made with pressure-relieving memory foam. It also has durable support foam so your dog will feel the comfort and protect his back.
Of course, buying new things for dogs tends to end up with those things chewed up into a million pieces and left scattered around the house. Casper knows this and has taken a few precuations. For one thing, there is excess material on the top of the bed. This is great for those dogs that tend to spin in circles for several minutes before finding the perfect position. If your dog is a digger or a scratcher and just wants to make the bed his own, he can do that too. The supportive foam bolsters around the mattress help create a safe space for your dog with a place to rest his head. Plus, the microfiber blended material is specifically designed to resist rips and tears, so it's durable and will last a long time.
The dog bed's cover is completely removable and machine washable so you can always keep it in pristine condition.
We may earn a commission for purchases using our links. Learn more.